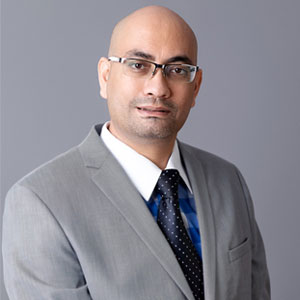 Samuel Appadoo, Vice President for Global Strategy
Today, financial institutions like banks do their best to enhance the banking process for customers. While the root to deliver better banking services remains entwined with delightful customer experience, there is more to it than meets the eye. For one, consumers always crave for a convenient and systematic banking process that allows them to transfer funds easily and equip them with advanced online banking services. Although this seems like an everyday routine of major banks, most of them are bogged down by legacy systems and stringent compliance regulations. Liri Holdings Ltd's cornerstone was laid as it envisions resolving the challenges and offer innovative solutions in the finance ecosystem. The company's money platform is a front-end interface allowing businesses to efficiently access multi-currency and multi-channel collection and payment worldwide. Heavily centered on remittance and e-wallet solutions, Liri Holdings also addresses the credit, digital banking, and other financial needs of customers. The company hosts its own payment gateway to provide businesses with a secure and robust transaction process.
While Liri Holdings Ltd has advanced rapidly and established its presence in various countries, the company is also confronted with obstacles, and among them is the different financial regulatory policies in every country. Liri Holdings strived to comply with each country's exchange regulations, and the company took it as a challenge to seamlessly integrate its services based on different policies. Liri Holdings was able to adjust its product-line based on the regulatory exchange and at the same time have full control over it.
Money platform is a front-end interface allowing businesses to efficiently access multi-currency and multi-channel collection and payment worldwide
Liri Holdings Global Strategy Vice President, Samuel Appadoo said that the situation lead the company to improve further and become appealing to prospective customers. "Our group of analysts and technologists were at the forefront of these developments, and they have helped us in facing these challenges," Appadoo adds. To further enhance its services, Liri Holdings considers incorporating the Blockchain technology into its solutions. The company is adopting the technology as early as possible to meet the growing demand of convenient fund transactions. Since the company is in the Fintech industry, Liri Holdings has intelligently invested in advanced IT infrastructures to ensure it is updated with the latest technology.
The company's primary focus is to ensure clients' data confidentiality and employ the latest firewall technologies and disaster recovery solutions to prevent any information breach and system breakdowns. Apart from its payment platforms and remittance services, the company plans to invest in Bitcoins and convert clients' Bitcoins into a multitude of foreign currencies and vice-versa.
Appadoo tells the success story of one of Liri Holdings' clients outside Japan looking for a solution to reduce their human resource payments costs and other expenses. "Payment Platform Solution (PPS), a company under Liri Holdings, based in Singapore studied their concerns and made a comprehensive presentation," He says. "The company was able to optimize PPS' remittance solution and integrate it into their system in a span of two weeks. Currently, they are still using PPS' solution to regulate their finances."
Vigorously moving forward, Liri Holdings looks forward to greater developments in the future. The company envisions expanding into other geographies like Africa, Europe, Asia-Pacific, and the U.S., among others. for the company to establish itself in the Fintech industry worldwide. Besides, Liri Holdings strives to stay relevant by implementing the latest technologies to reach a wider audience. "Since we're in the Fintech industry, we're also planning to incorporate asset management services in our product line. This will cater to people who are looking for support in managing their assets through financial technology and beyond," Appadoo concludes.