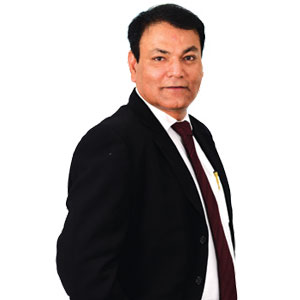 Jay Rath, CTO
Innovation is the only constant for businesses when it comes to implementing modern technologies. Today, while driving a profound transition in business activities, processes, and competencies, implementation of IoT, cloud computing, and business intelligence has become a major undertaking that no organization can ignore. A recent report by Gartner reveals that by 2020, almost 75 percent of businesses will either turn digital, or at least have digital business transformations underway. Standing on the cusp of these revolutionary business makeovers is Sunjray Infosystems, instrumental in helping organizations lead the business transformation curve. Sunjray implements disruptive technology solution from ideation to commercialization, enabling companies worldwide to revamp their business processes through agile methodologies and collaborative approach.
Founded in 2003, Sunjray offers a variety of services from business intelligence and IoT solutions to application development and telemetry to solve business issues across diverse sectors such as airlines, health, education, and banking institutions. The solutions are delivered through the company's cloud-based services: Infrastructure-as-a-service (IaaS) and Software-as-a-service (SaaS), to address the needs of organizations. "Whether you need to differentiate your company, reinvent business functions, or accelerate revenue growth, we can get you there," says Jay Rath, CTO of Sunjray.
Rath believes that an enterprise can grow faster if they develop novel technology solutions that comply with the ongoing market demands. "Therefore, our vision is simple: to satisfy client needs and provide them the support to run the system without any hiccups," says Rath. Following this vision, Sunjray develops niche products based on customer requirement to control costs, extend internal capabilities, address scalability, and reduce the go-to-market time, thereby ensuring that clients have an extra edge over their competitors.

Sunjray's trail of success across different industries is a testimony to the company's ceaseless attempt to popularize modern technologies in solving business challenges. In 2005, Sunjray was recognized by Australian Technology Showcase (ATS)—a New South Wales (Australia) Government program that promotes unique technologies—for developing a new concept called "Writa." This revolutionary desktop- and web-based solution was able to provide a wizard to browse and retrieve SAP data and place it in a relational database. Soon, AusIndustry— Australian Government's specialist business program delivery division— identified "Writa" as a key software in bridging the gap between the BI community and SAP.

Another notable development by Sunjray is "Y Cable," which enables real-time data transmission from any device. Back in 2011, Indian Pollution Control Board was facing a severe challenge in their attempt to receive accurate air and water analyzer outputs from manufacturing plants. Most manufacturing facilities would lower the analyzer output to permissible limits in order to get consent order from the pollution board. The situation demanded real-time data monitoring and accurate pollution analysis systems. Comprehending the problem, Sunjray developed their product, "Y Cable" that was capable of capturing authentic output from any remote analyzer at plant site without any manipulation. Complying with the pollution control standards prescribed by Ministry of Environment, Forest and Climate Change, Y cable captures remote analyzer's data from different sensors, saves it in a data logger and transmits it to the main server. Based on this success, Y cables were later incorporated by the State Pollution Control Boards of Odisha and Assam in India to monitor the output from remote analyzers without any kinds of manipulations or delay.

Looking forward, Rath wants to leverage IoT and cloud to provide niche solutions to customers. Apart from this, the company also intends to expand its business to new countries, making their resources available worldwide. Sunjray has a number of objectives lined up to grow the company's resource pool with new technologies and build future-ready business solutions.