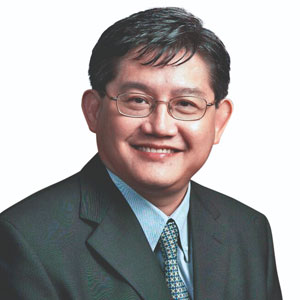 Dr. Chong Chee Leong, MD
Aviation Virtual is a niche provider of highly realistic and fully immersive virtual cognitive experiences that helps to turn organizational pain points into sweet spots. "We have gone beyond VR. We now integrate VR with analytics, robotics, IoT and other leading-edge technologies to innovatively create unique and exciting Cross-Reality solutions that are often beyond our wildest imagination," says Dr.Chong Chee Leong, Managing Director of Aviation Virtual.
While the sky is the limit, People and VR Technology are two potential showstoppers. The proliferation of VR based gamification has led to an abundance of game developers and media artists whose skill sets are different from that needed in VR industrial applications, aggravated by the time-consuming unlearning and steep relearning curve required. The demand for real-life visualization beyond gaming's surreal graphics and unrealistic animations is stretching the existing capability of VR technologies.
The company's Virtual Solution service adopts a "soul-searching" approach by first deep-diving and process mapping to understand the expectations and needs rather than doing what is wanted. Aviation Virtual then identifies pain points and areas where technology can be applied.
Once the user case can be explicitly defined, the specific type of technology and its developmental roadmap is identified along with how it will add value. In creating the virtual content part of the solution, the company adopts several methods such as modeling from scratch, modifying or enhancing existing models, or using scanned data. "Most of our developed content is for visualization with the Unity 3D or Unreal game engine.
We now integrate VR with analytics, robotics, IoT and other leading-edge technologies to innovatively create unique and exciting Cross- Reality solutions that are often beyond our wildest imagination
In rendering our 3D content, we are guided by an internal benchmark quality scale", says Khoo Beng Keat, Executive Director at Aviation Virtual.
Aviation Virtual has so far developed and delivered VR visualization and training solutions for aviation maintenance, building and construction design and safety, marine industry applications and training, airport emergency and medical facilities and procedures. For training, Aviation Virtual enables effective training through VR by ensuring the development of skills that can be directly applied to the real world without the need to relearn the physical interactions.
Building visualization to communicate architectural design and interior design finishes forms a large part of the company's work. To cater to the renovation and refurbishment of existing buildings, Aviation Virtual launched the 3D Scan Visualizer last year. This is its only mass customized solution and enables the quick capture of dimensions and textures, creation of a 3D model and carrying out of virtual renovations jointly with the client. The client can even wear a headset to virtually tour and verify the design. This has lead to a more efficient workflow, greater productivity and a change in the business model of many companies.
With many emerging IoT, AI, and Mixed Reality technologies, Aviation Virtual has already embarked on a Cross-Reality developmental trajectory that actively integrates them to form new and exciting VR solutions to meet the challenges of Industry 4.0. For instance, the company initiated the integrative use of AR, VR and MR technologies for its virtual training solutions and this now enables training to be conducted anytime and anywhere, both offsite and onsite.
Aviation Virtual's software and hardware agnosticity has allowed it to cross technological chasms and focus on creating VR solutions that are most appropriate, highly affordable and greatly scalable for the user. This together with its ability to establish long-term relationships where any VR solution implementation is not an episode, but rather part of an integrated technology roadmap for their businesses, gives Aviation Virtual its true competitive advantage and makes its mark as a reputable VR solution provider.